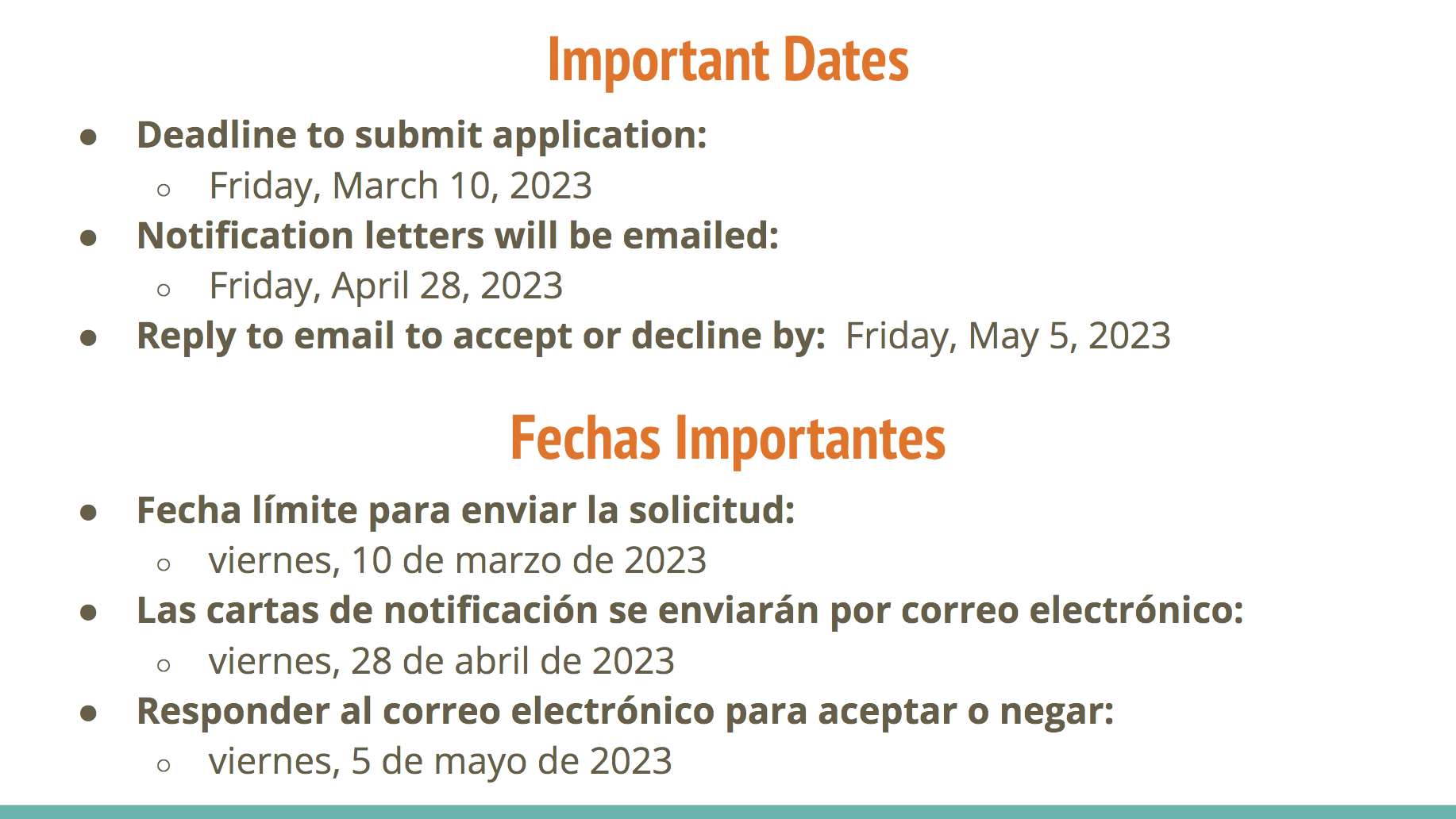 Two-Way Dual Language Program
The two-way dual language program is a model of bilingual education that strives to maintain the native language of the student who is acquiring a second language.
Purpose/Goal
The goal of the program is to develop full biliteracy and bilingualism while fostering cross-cultural awareness. It is designed to develop proficiency in listening, speaking, reading, and writing in both English and Spanish.
Program Description/Summary
Students receive instruction in both languages beginning with a kindergarten cohort through sixth grade. English speakers and English learners are integrated for academic instruction in accordance with the program design and model selected by the school district's board of trustees. Fifty percent of the students in this program are dominant English speakers and fifty percent of the students are native Spanish speakers.
Qualification Requirement
Parents of incoming kindergarten students are eligible to apply for admission into the two-way dual language program beginning in the spring of the prior school year. Students must be zoned to Bryan ISD. The application/admission process includes:
Attend a required informational meeting

Complete Two-Way Dual Language application

Complete Bryan ISD school enrollment

Completion of a student's oral language proficiency test
An overall score will be given to each student and those with the highest ranking will be invited to participate in the program.
The Two-Way Dual Language Programs at Crockett, Henderson, Johnson, and Jane Long Intermediate require a 6-year commitment (kindergarten through sixth grade).
If you have questions or need more information about the Two-Way Dual Language Program, please contact:
Crockett Elementary
Debi Ehrhardt, Principal
401 Elm Avenue
Bryan, TX 77801
979-209-2960

Henderson Elementary
Daniela Garza-Ramirez, Principal
801 Matous Street
Bryan, TX 77802
979-209-1560
Johnson Elementary
Amy Thomman, Principal
3800 Oak Hill Drive
Bryan, TX 77802
979-209-1460
Long Intermediate School
Dr. Desiree Caperton, Principal
1106 North Harvey Mitchell Pkwy
Bryan, TX 77803
979-209-6505